Acquisition in the world of multi-factor authentication:
itsme® identity app acquires cutting-edge nextAuth technology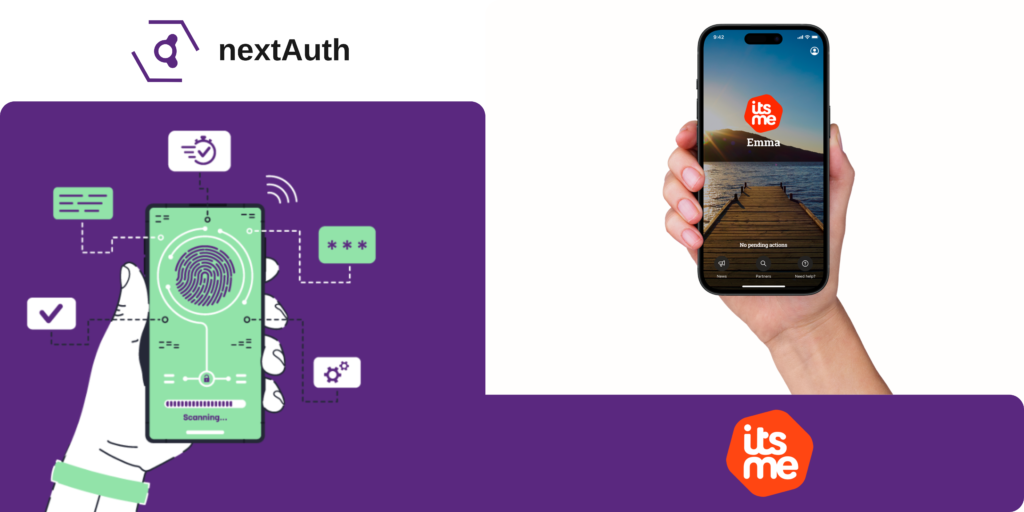 They're dancing the Belgian tango in the technology world: itsme®, the identity app that has already won the confidence of nearly 7 million Belgians and is used by more than 800 companies, has acquired the Leuven-based company nextAuth, which specialises in multi-factor authentication. In doing so, itsme® has taken the next step in the expansion of its offer.
The itsme® app is widely used in the finance industry and other strictly regulated sectors because it complies with the highest possible rules and regulations on security, both nationally in Belgium and at a European level. The identity app now intends to go a step further by incorporating an even stonger protected end-to-end authentication process. As a result of the acquisition of Leuven-based nextAuth, itsme® is now able to add a major technological component to its app. nextAuth, a spin-off from KU Leuven and imec, is known for its cast-iron and highly advanced cryptography. This patented cutting-edge technology is widely accepted as a highly secure means of authentication.