Batopin : What about a CASH point on your premises?
Batopin is in the process of building a brand-new CASH network across the whole of Belgium. For that reason, we are still looking for lots of locations to accommodate our Bancontact CASH points. Would you have space available for us to use?
Batopin is busy working on a totally new network of bank-neutral ATMs in Belgium. The rollout of these 2,240 CASH points will continue until the end of 2024, because a carefully thought-out distribution plan takes time. The important thing is that these CASH points need to be in logical locations – places where people live, work, shop and move around.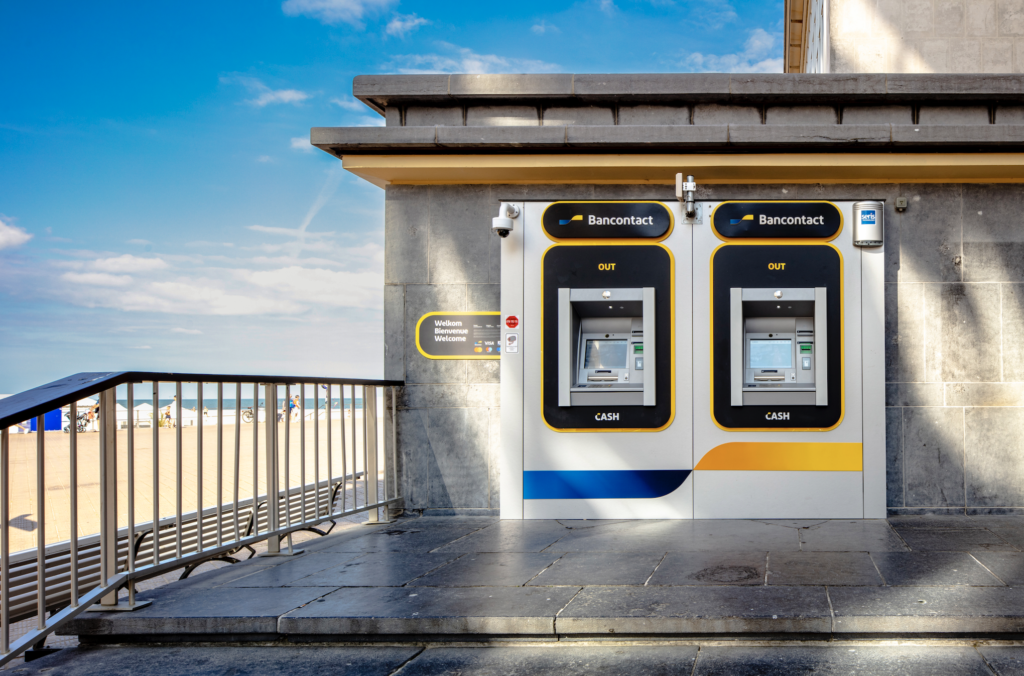 Location and look
In our search for the right locations, Batopin is appealing to people who can offer centrally located premises for us to rent. This may be in the heart of a village, town centre or on an access road. Ideally, Bancontact CASH point needs to be located close to parking facilities and should be easy to reach by pedestrians, cyclists and users of public transport. The rental premises must be of a certain quality. Batopin is also paying particular attention to the way its CASH points look, with a clever, stylish design, produced from sustainable materials.
Long-term contract
Very often, it's the smallest space in a commercial property that doesn't get leased, whereas Batopin is precisely looking for spaces that are limited in size. Another advantage is that no structural modifications are needed in the premises to accommodate the CASH point, such as plumbing or other facilities. It simply involves an entrance door with one or more ATMs.
The landlord of the space can also count on a long-term working relationship. Batopin is offering a 9-year rental contract – something that is hard to come by in these times of mass vacancies and economic uncertainty. Batopin also pays its leases three months in advance – and always on time. That's because the consortium has four highly dependable shareholders behind it: Belfius, BNP Paribas Fortis, ING and KBC.
Punctual, correct and long-term security: those are the main benefits of having Batopin as a tenant! So, do you have a suitable space available for us to rent?You can fill in the form via this link in just a few clicks. Who knows, maybe Batopin will come and visit your location!