Batopin: CASH points now at 31 Brussels metro stations
You can now withdraw cash at dozens of Brussels metro stations from the new Bancontact CASH points. As a result, the thousands of passengers who pass through these metro stations every day can get the cash they need quickly and easily.
31 Brussels metro stations have been equipped with new Bancontact CASH points since this autumn. With their stylish look and use of colour, the new ATMs create great added value for the interior of the STIB/MIVB stations. These CASH points are located conveniently on the route of thousands of commuters as they make their way to and from work or some other activity in the city. It means they can withdraw cash quickly before they board the metro or at the end of their journey. Most of the ATMs are located outside metro gates, so they are accessible to everyone at any time.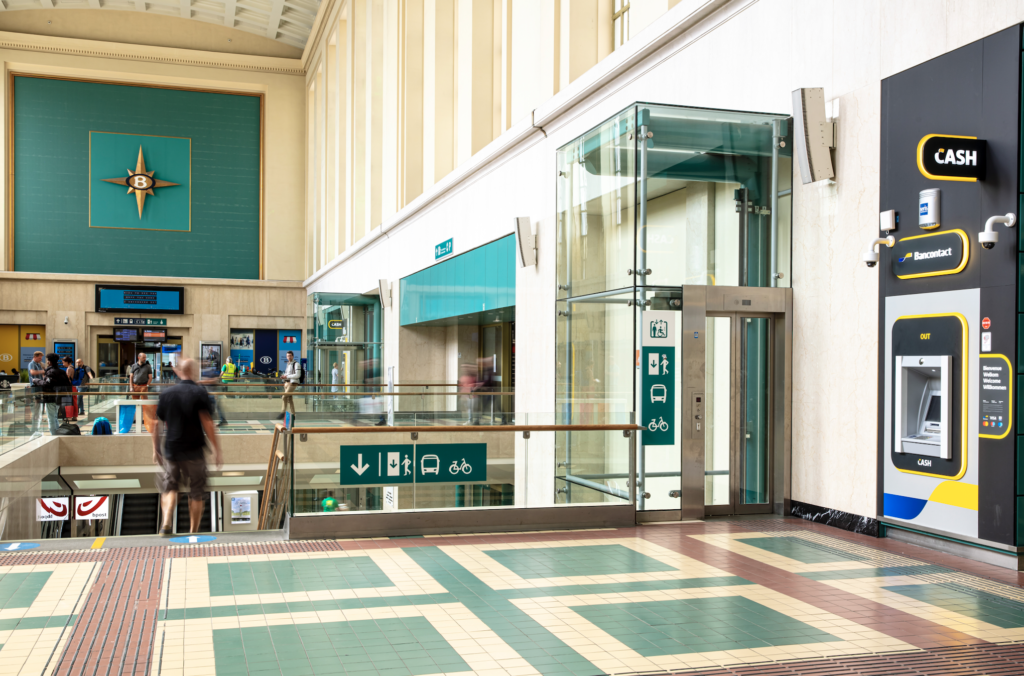 Sustainable mobility
It's no coincidence that we have chosen for all of these metro locations: new mobility is one of the spearheads of Batopin's location plan. "This strategic collaboration with STIB/MIVB derives from our long-term vision on mobility," says Batopin CEO, Kris De Ryck. "We're already taking account of how people will move about in the world of tomorrow. And, in particular, that way will be sustainable, with greater focus on public transport."
(Metro) stations are increasingly at the heart of our public spaces and they attract tens of thousands of travellers every day – many of whom would like to have a CASH point on their route. That's why Batopin has signed a multiyear agreement with the SNCB/NMBS: there are already CASH points at 36 Belgian train stations and dozens more will be open for business in the coming months. Which is why we are adding 31 Brussels metro stations to the list of locations. At every ATM, travellers can withdraw cash or change their PIN code, regardless of which bank they are a customer with. Customers of the four partner banks can also check their account.